Green Beans with Fig Balsamic Glaze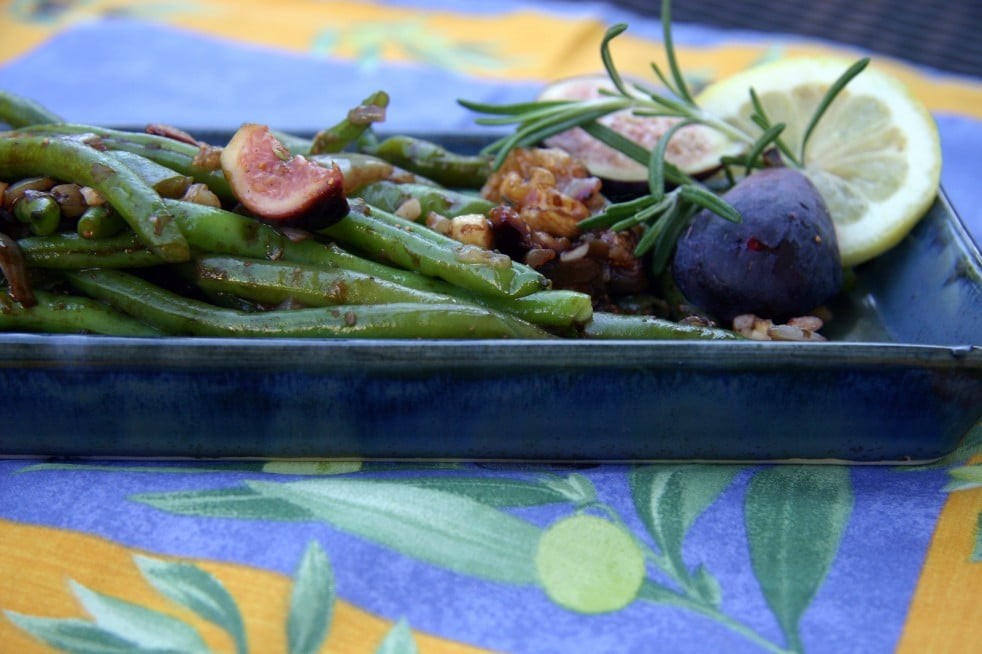 Ingredients:
1 cup white balsamic vinegar
1 cup Braswell's fig preserves
6-8 cup fresh green beans
1/2 cup roasted walnut pieces
Directions:
In a small saucepan bring vinegar to a gentle boil. Stir occasionally until reduced and thickened. Remove from heat and cool slightly. Add fig preserves, stirring to combine well. Allow to cool to room temperature while cooking green beans. Bring water to boil in a large pot, add green beans. Cook until bright green, approximately 2-3 minutes. Drain green beans and toss with glaze. Garnish with walnut pieces and serve.