Fig Glazed Ham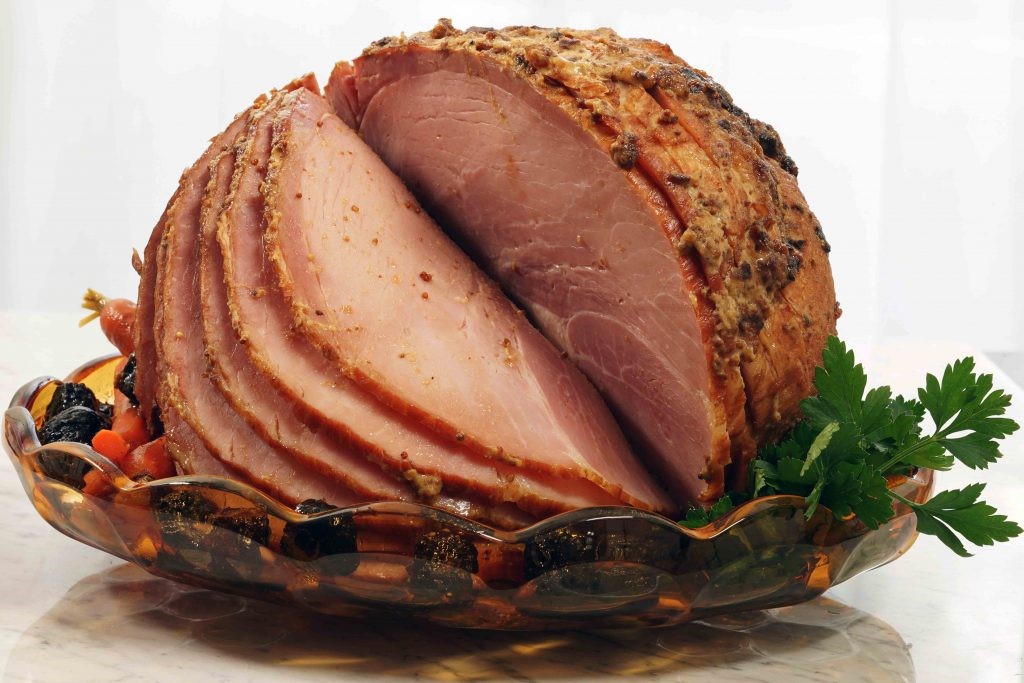 Ingredients:
1 cup Braswell's fig preserves
1/4 cup stone ground mustard
1/2 cup brown sugar
1/2 cup apple juice
4-6 lb ham
Directions:
Preheat oven to 350F. To make the glaze combine the first four ingredients in a food processor or blender. Glaze over ham and bake for 15 minutes per pound.