Balsamic Grilled Cheese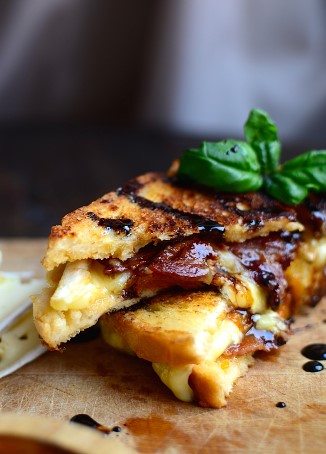 Ingredients:
2 slices of Italian bread
1 tablespoon Braswell's Balsamic Sweet Onion Jam
1 slice of Provolone cheese
1 tablespoon Feta cheese
2 medium basil leaves, fresh
Directions:
Preheat a medium-sized skillet over medium heat.
On the inside of each bread slice, evenly spread the jam, place half a slice of provolone, a basil leaf and sprinkle on the feta cheese.
Once the pan is warm, place each slice in it, cover with a lid and cook it for about 2 to 5 minutes or until melted.
Using a spatula, place one half onto the other then remove from the pan.
Serve immediately and enjoy!