Kickin' Kale and Bean Soup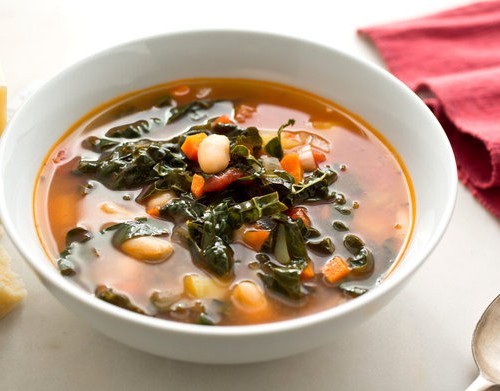 Ingredients:
2 tablespoon Olive Oil
16 ounce Vegetable Broth
6 cup Chopped Kale
1 1/2 cup Garbanzo Beans
1/3 cup Braswell's Sweet Pepper Relish
Directions:
Heat oil in a pot for 5 minutes, then add in vegetable broth.
Pour in the remainder of ingredients.
Allow to cook on Medium-High heat with the lid on for 12-15 minutes.
Serve.