Red Pepper Jelly Hogs in a Blanket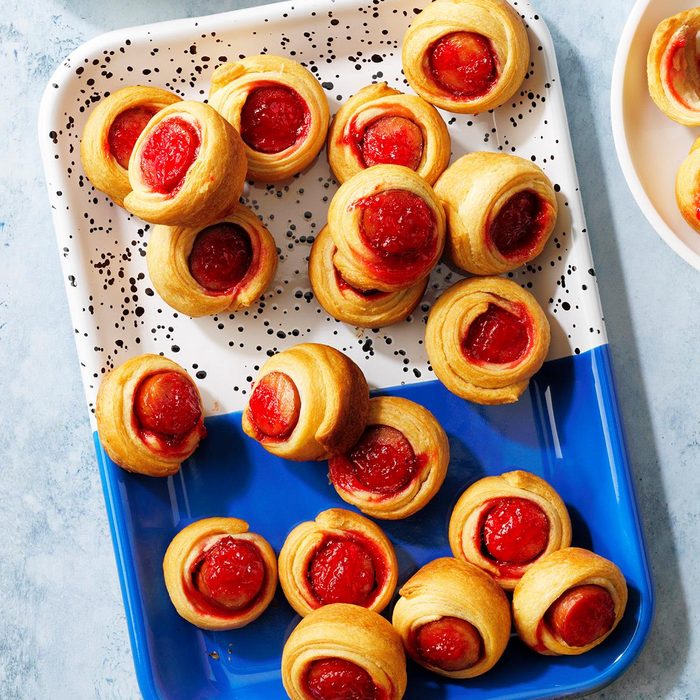 Ingredients:
8 ounce refrigerated crescent rolls (one tube)
12 ounce fully cooked spicy sausage links, cut into 1-in. slices
1/4 cup Braswell's Red Pepper Jelly
1 jar Braswell's Mustard
Directions:
1) Preheat oven to 375 F. Coat 24 mini muffin cups with cooking spray.
2) Unroll crescent dough and separate into 2 rectangles; press perforations to seal. Cut dough lengthwise into 3/4 in. strips. Wrap a strip of dough around a sausage slice, gently stretching dough as you roll. Place cut side up in a muffin cup; repeat with remaining dough and sausage. Spoon Braswell's Red Pepper Jelly over each slice.
3) Bake until golden brown, 12-15 minutes. Let stand 5 minutes before removing to a serving plate. Serve warm with mustard.