Red Pepper Breakfast Sandwich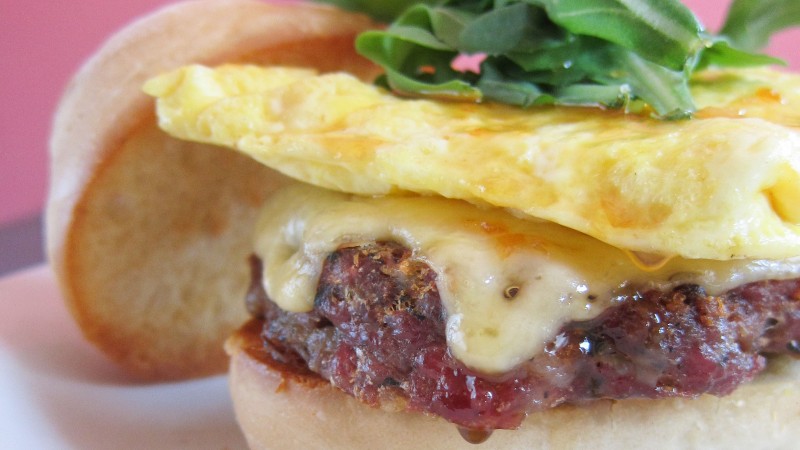 Ingredients:
4 English Muffins
4 Breakfast Sausage Patties
4 slices butterkase cheese, or another easy melting cheese
4 tablespoon Braswell's Red Pepper Jelly
1/4 cup spinach
1/4 cup arugula
Directions:
1) Toast English muffins.
2) Heat a medium skillet. Saute breakfast sausage 3-4 minutes on each side.
3) Place cheese onto one side of the English muffin, then top with sausage patty.
4) Smear other side of the English muffin with 1 tablespoon red pepper jelly & top with mixed greens.
5) Close & eat!