Ginger Peach Chicken Breasts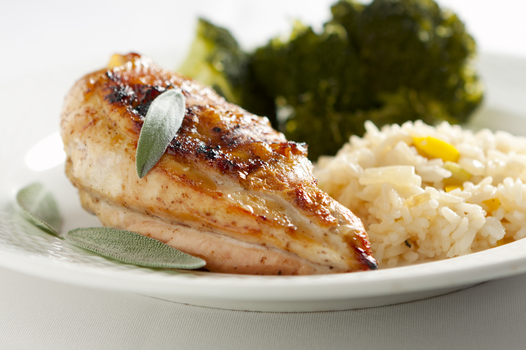 Ingredients:
4 (5oz) Boneless Chicken breasts
2/3 cup Braswell's Select Peach Apricot Preserves
1/3 cup Braswell's Chipotle Mustard
1/4 cup low chicken stock
1 tablespoon grated peeled root or ginger
Directions:
Heat a large nonstick skillet coated with cooking spray over medium-high heat.
Cook chicken for about 5 minutes per side until browned and cooked through.
Remove to plate; cover with foil and keep warm.
Stir remaining ingredients into the skillet.
Boil about 5 minutes until slightly thickened
Add chicken to skillet. Heat through.