Cucumber Salad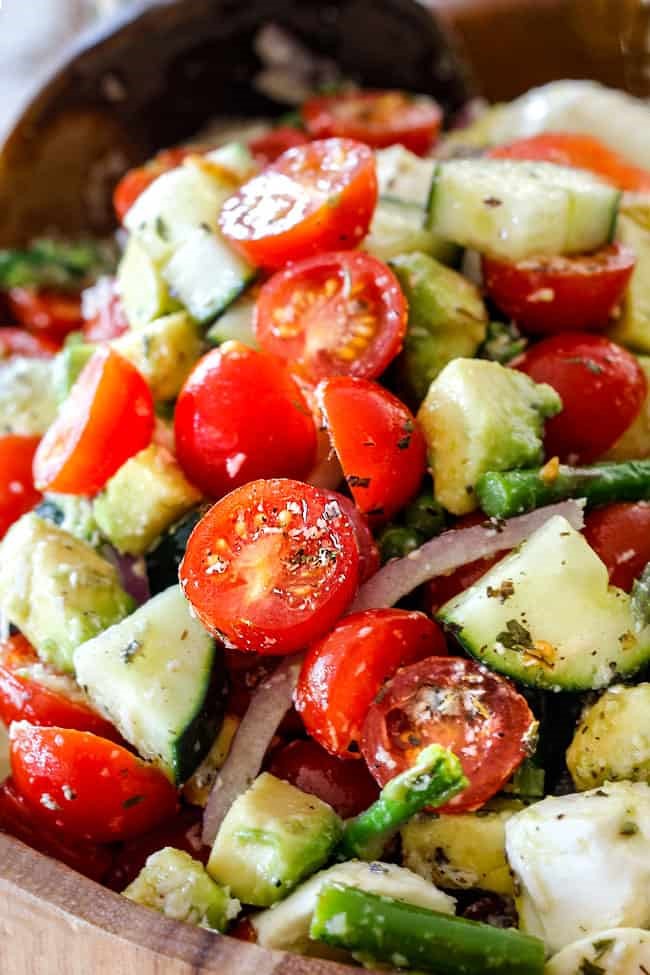 Ingredients:
2 cucumbers
8 ounce block of mozzarella cheese
1/2 cup grape tomatoes
one slice of red onion
1/2 cup Braswell's Vidalia Onion Summer Tomato Dressing
Directions:
Cut the cucumber and mozzarella into cubes, cut the onion into large chunks, and half the grape tomatoes. Combine all ingredients in a large bowl and toss to coat all ingredients in sauce. Chill or serve immediately.