Roasted Red Potatoes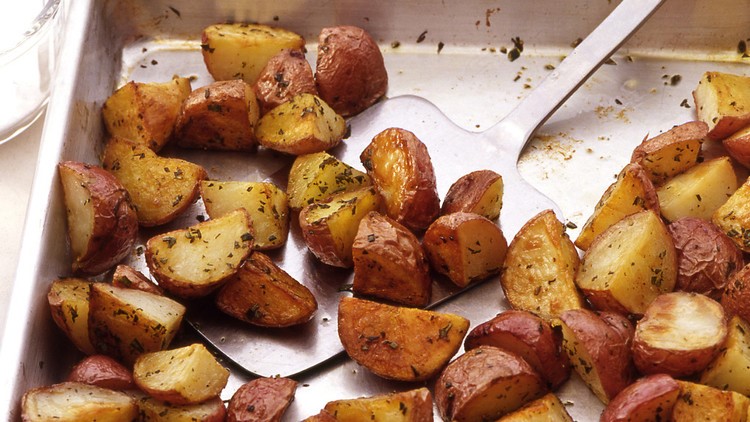 Ingredients:
1.5 lb Red Potatoes
1/4 cup olive oil
2 tablespoon champagne dill mustard
1 dash garlic salt
Directions:
Preheat oven to 425 F. Mix olive oil, mustard and garlic salt into a large mixing bowl. Rinse potatoes and chop into fourths (or chop as small or large as desired.) Toss potatoes into the mix until all potatoes are fully coated. Coat glass baking pan with oil. Spread potatoes into baking pan and place in oven for 45 minutes or until golden brown. Remove from oven, let cool, and enjoy!