Stuffed Bell Pepper Poppers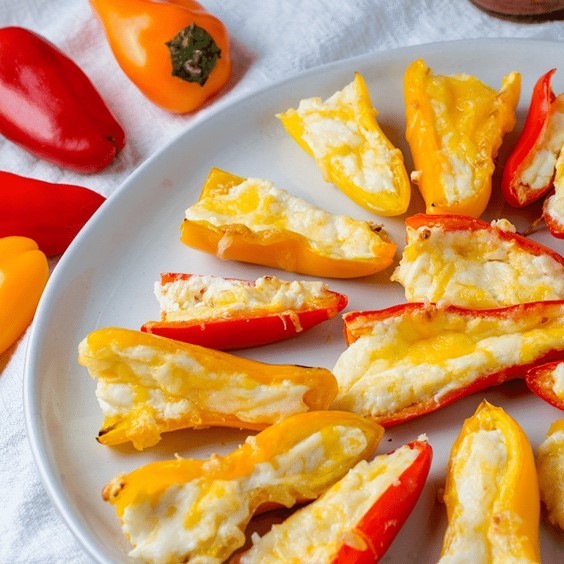 Ingredients:
10 ounce small bell peppers
5 ounce cream cheese
1/4 cup bacon bits
1/2 tablespoon Champagne Dill Mustard
Directions:
Preheat oven to 425 F. Combine softened cream cheese, bacon bits, and mustard in a bowl and thoroughly mix. Half the peppers and remove the seeds. Add the mixture inside the peppers until completely full and place them on a baking sheet lined with tinfoil. Bake in the oven for approximately 15 minutes or until the cream cheese is golden brown. Allow to cool then serve!