Ham Glaze Grilled Cheese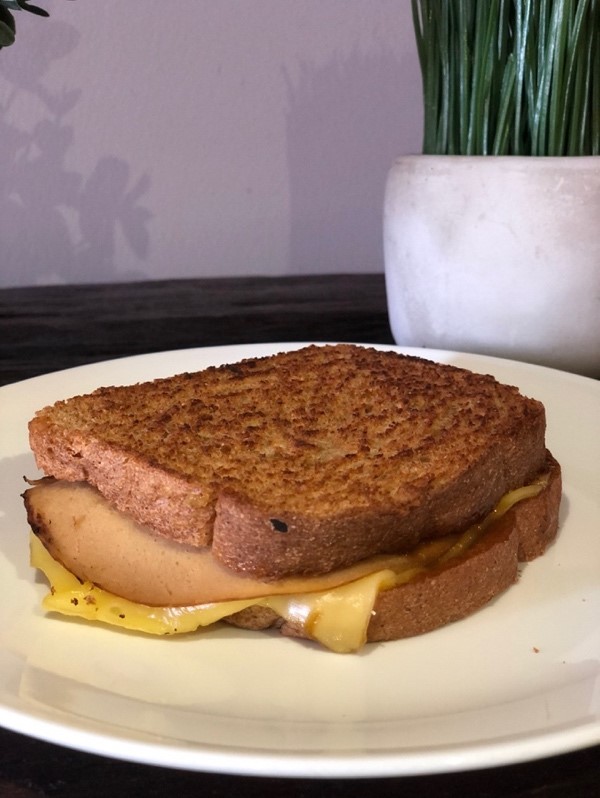 Ingredients:
2 slices of whole wheat bread
1 slice American cheese
1 slices of ham
2 tablespoon Brown Sugar Ham Glaze
Directions:
Heat a frying pan to medium heat.
Assemble all ingredients including the sauce in a sandwich and cook it until the bread is a golden color on both sides and the cheese is melted.
Remove from the frying pan and serve!