Lamb Gyro with Mint Yogurt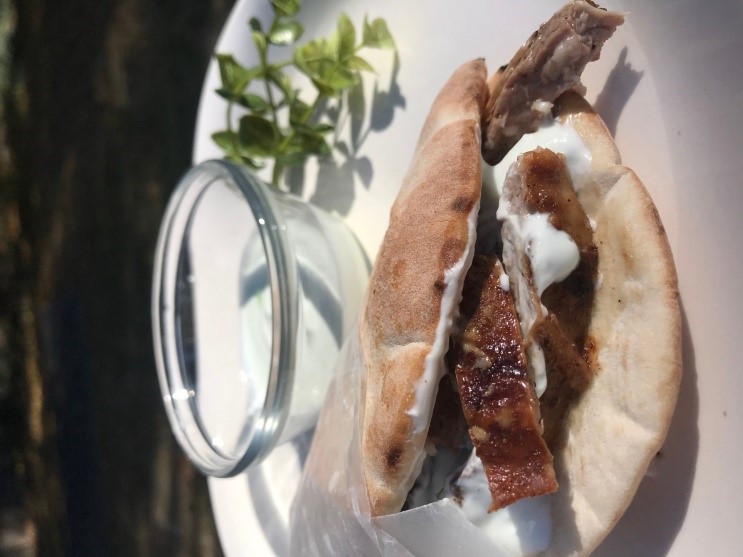 Ingredients:
4 - 4.5 ounce Lamb T-Bone Loin Chops
2 teaspoon Garlic Salt
1/2 cup Greek Yogurt
1 1/2 tablespoon Braswell's Mint Jelly with Leaves
3 Pita Bread Loaves
Directions:
Rub the garlic salt into the lamb chops and allow to sit at room temperature for 5-15 minutes. In the meantime, heat up a non-stick skillet to medium-high heat. Place the lamb on the skillet. Cook on one side for 4-6 minutes and then flip the lamb and allow it to cook until the internal temperature reaches 145 degrees Fahrenheit. Once finished, remove the lamb from heat and slice into thin strips, removing excess fat as desired. In a small mixing bowl, combine the mint jelly and Greek yogurt with a whisk. To construct the Gyro, cover half of the pita bread with lamb slices and drizzle the yogurt mint sauce over it. Fold the pita in half and it is ready to be enjoyed!