Truffle Mustard Pasta Salad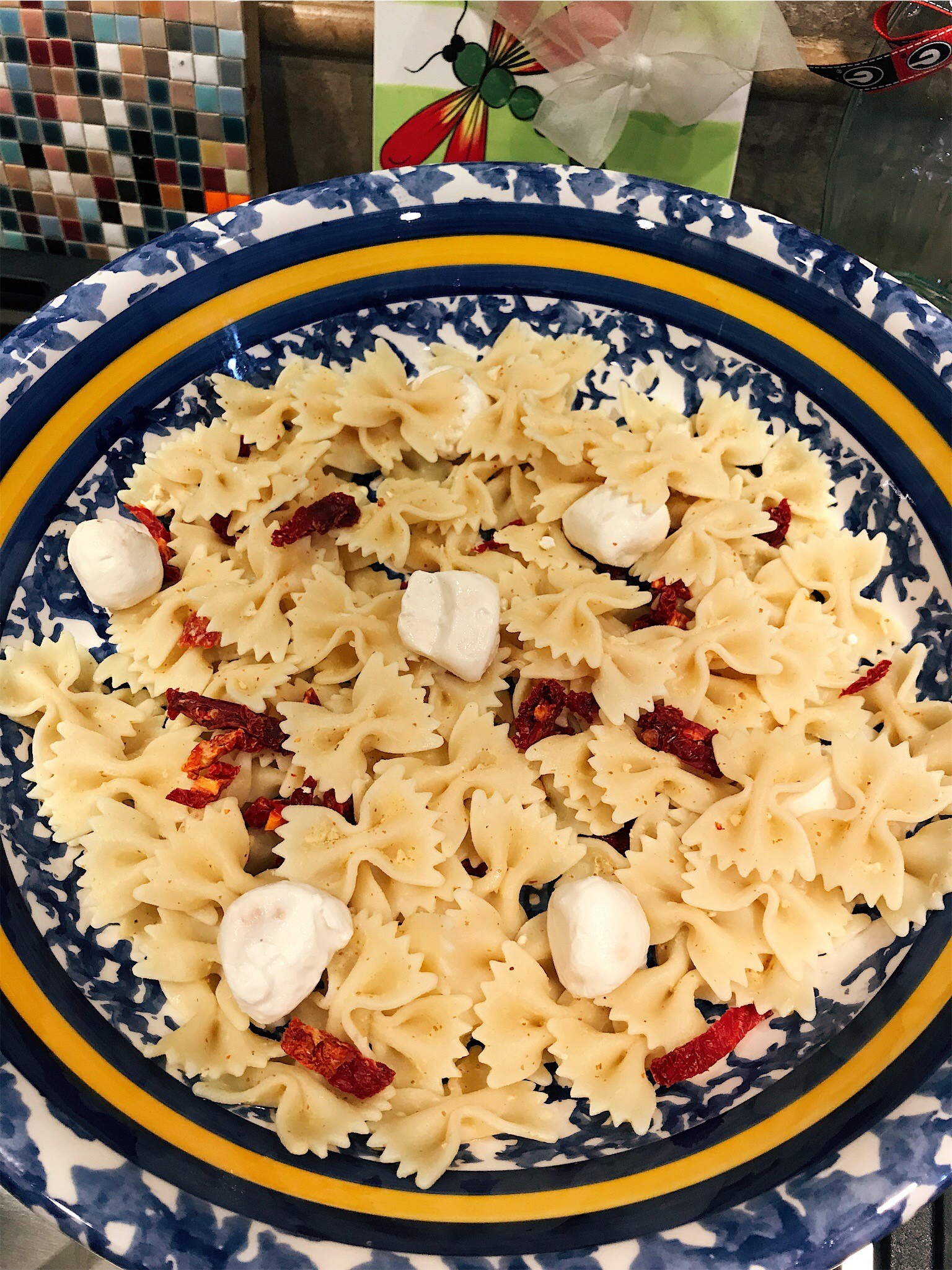 Ingredients:
3 cup cooked and rinsed farfalle pasta
2 tablespoon Braswell's Truffle Mustard
1/4 cup sun-dried tomatoes
8 ounce container of mozzarella balls
Directions:
Cook pasta as normal and then rinse pasta with cold water. Measure out the pasta and place in a medium-sized bowl. Add the truffle mustard and mix with a rubber spatula. Then add the sun-dried tomatoes and mozzarella balls. Mix until everything is evenly distributed. Serve and enjoy!